Vehicle Sales
Dacia welcomes low-cost European BEV competition
But the Chinese-made vehicle is facing up to potentially losing some of its European subsidies

Romania's Dacia and its French parent Renault are feeling relatively pleased with the performance of the Dacia Spring, Europe's cheapest BEV option. But there are twin headwinds facing the model — growing competition in the affordable BEV segment and a penalty for the Spring in being built in China.
The Spring "was again on the podium of retail electric vehicles in Europe last quarter, being the most affordable BEV on the market", says Renault CFO Thierry Pieton. The vehicle sold close to 17,000 units in Q3, up by 45pc from the same quarter of last year and close to matching its best-ever quarter — recorded in the traditional stronger Q4 last year (see Fig.1).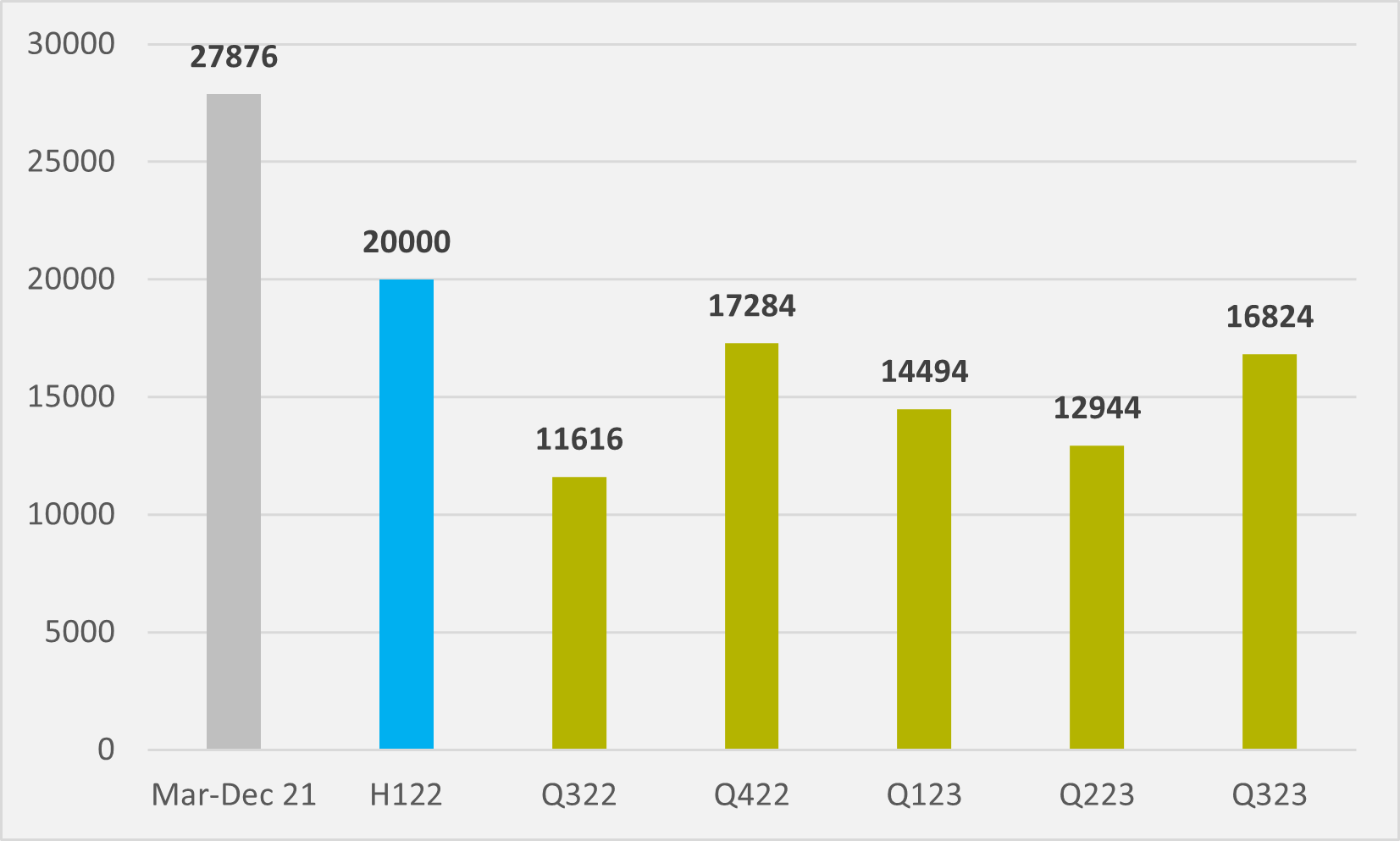 For the first nine months of the year, Dacia Spring sales are some 40pc higher year-on-year — "huge growth," says Denis Le Vot, CEO of the Dacia brand.
But competition is set to hot up. The Spring is a C-segment car but analysts are concerned that Citroen, one of the French brands of the sprawling Stellantis conglomerate, will challenge it with its planned B-segment e-C3 — suggesting that, on price alone, there are concerns that a wave of cheaper BEVs might threaten the Spring's position.
"We are happy to see that we are not the only ones to think that you can make a profitable BEV vehicle in Europe now. I think that is a positive for us," says Pieton defiantly. And he is backing its low manufacturing and costs.
"We will have a new version of Spring coming towards the end of the year with an improved cost position, which will keep its competitiveness in Europe," he continues. "This [launch], of course, will re-boost volumes," Le Vot predicts.
"As we speak, you can get a fully electric Spring after incentives for €15,800 in France. So it is alone in its segment and we will keep working the competitiveness," Pieton says.
But France's subsidy programme going forward will include an "environmental score", where EVs will have to meet a particular threshold in order. And the core takes into account a vehicle's environmental impact from manufacture through transit to road usage — meaning those made in China are unlikely to qualify.
It is too early to judge the "exact impact" of the French changes, in Pieton's view, and the Spring might even have benefitted in the short-term from a rush of buyers getting in before the change came into force. "In all likelihood, though, it is probably going to mean that Spring is going to lose its incentive," Pieton concedes.
"The team is working hard on the cost side to be able to offset that. It remains a pretty competitive vehicle."