Corporate Strategy
Toyota's gradual BEV approach finds investor favour
The firm's slower embrace of BEVs may turn into an asset if it can maintain profit margins better than other legacy OEMs during the e-mobility revolution
Japanese auto heavyweight Toyota has rightly been characterised as a laggard in its sluggish approach to electrification.
While some of its competitors have been trying to out-compete each other with the speed of their switch out of ICE and into BEVs, it has stuck to its guns when it comes to the need for a range of propulsion options, including hybrid and hydrogen, during the transition away from hydrocarbons as motor fuel.
The world's biggest automaker reiterated its stance this week when it reported second-quarter financial results. Profits jumped by 94pc from JPY578.6bn ($4bn) a year earlier to JPY1.12tn, beating analyst expectations of JPY925.6bn.
"We will continue to provide regionally optimal solutions at an accelerated pace without wavering from our multi-pathway approach," Koji Sato, CEO of Toyota, told the company's earnings call. "We will strengthen our earnings base by focusing on hybrid electric vehicles to capture market growth."
While the numbers were somewhat flattered by a weak yen that boosted overseas earnings, investors liked what they saw and pushed up the company's shares by 8.1pc in the three days following the earnings release. Year-to-date they are almost 34pc higher.
That compares with an 11.6pc YTD gain for US rival Ford and a 1.2pc decline for Germany's Volkswagen, both of which have been much more aggressive in their electric transformation.
Less pressure
"Our view is Toyota's financial pressure is not likely to be very significant over the next 1-2 years, at least not as heavy as other global peers," Katsuyuki Nakai, director, corporate and government ratings at credit agency S&P Global Ratings, tells EV inFocus. "Toyota maintains, one, multi-directional strategy and two, financial discipline. "Backed by its strategy, Toyota registered solid growth in HV unit sales in April to June 2023. HVs' profitability is similar to ICE models."
Of the 2.54mn cars Toyota sold in the April-to-June quarter, 868,000 (34pc) were electric of some kind, but only 29,000 (1.1pc) were all-electric BEVs and 31,000 (1.2pc) were plug-in hybrids (PHEVs).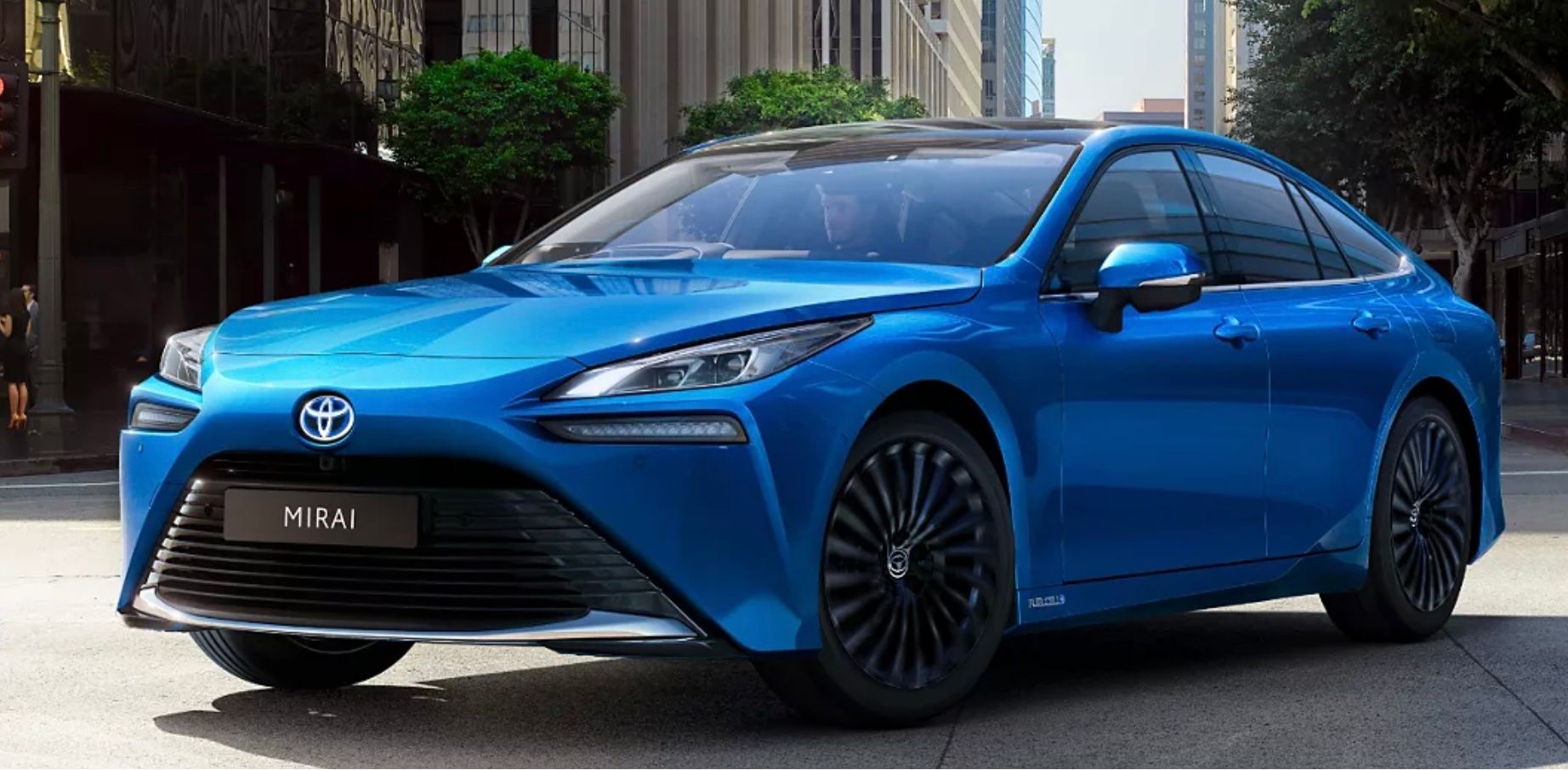 These are Toyota's first earnings since it announced a renewed focus on BEVs in mid-June, touting its credentials in solid-state batteries and promising range in excess of 1,000km by 2026.
Toyota reiterated on its earnings call its plan to launch its next generation of BEVs in 2026, by which time it expects to be selling 1.5mn BEVs a year. While margins are being squeezed at other automakers by their shift towards BEVs, Toyota hopes to maintain profitability by selling more hybrids in markets such as Japan where BEVs are yet to take off.
"We will also increase our immediate earnings power, especially in Asia and emerging markets, which are expected to grow 30pc or more by 2030," says Sato.
Better margins
The upside for Toyota over the coming years is expected to be higher margins and cash flows than most of its competitors. S&P Global Ratings predicts Toyota's Ebitda margins to be about 11pc this year and just above 10pc in 2024, while China's Dongfeng Motors, for example, which is electrifying its range more aggressively, will be around 7pc.
Ford's Q2 Ebitda margin was 7.8pc, hurt by a $1.1bn Ebit loss at its Model e BEV unit, which recorded an Ebit margin of -58.9pc.
While Toyota's more gradual approach to BEVs is helping it sustain profitability today, it may just be kicking the can down the road in terms of reckoning with the competitive BEV market. However, there may be benefits to waiting out the first wave of competition, according to research firm Bloomberg Intelligence.
"Toyota's margin will be pressured during the transition period from current BEV platform (so-called Step 2) based products to the fully dedicated BEV platform (Step 3) derived products debuting 2026," Tatsuo Yoshida, senior auto analyst at Bloomberg Intelligence, tells EV inFocus.
"With dedicated design, cost reductions (particularly batteries) and manufacturing process innovations, profitability of Step 3 based products is expected to be significantly better than those based on Step 2," says Yoshida.
Sustained profits from hybrids and an expansion only when a more profitable platform is available — while other legacy OEMs find their current offerings struggling to compete with market leader Tesla and a raft of fast-emerging Chinese options — may be Toyota's special sauce in the short term. Characterised by some as a strategic misstep under former CEO Akio Toyoda, Toyota's slow embrace of electrification could turn out to be not so disastrous after all.