Corporate Strategy
GM's Brightdrop pushes into Mexico
GM-owned electric delivery vehicle start-up is aiming to expand rapidly across North America

Brightdrop, the electric delivery vehicle developed by GM, is expanding into Mexico, completing its presence in North America following its launch in Canada last year.
The Brightdrop Zevo 400 and the larger Brightdrop Zevo 600 will both be available in Mexico later in 2023, the company said. Brightdrop debuted in the US in 2021 before launching in Canada the following year.
The company's biggest customers include logistic heavyweight Fedex, which took delivery of 150 Zevo 600 vans in June 2022. Fedex Canada bought 50 of the vehicles in June this year.
Brightdrop said in April it had 30 commercial customers, including logistics firm DHL, rental company Hertz and groceries heavyweight Walmart. While it does not release separate sales data, Brightdrop said in November last year that it expects to reach $1bn in revenue in 2023.
According to EV inFocus understanding of how GM reports its overall US sales data, completed Brightdrop sales have remained moderate. The firm delivered a few Zevo 600s in Q4'21 and Q1'22 before a jump to triple figures in Q2'22 (presumably the Fedex deal). Then there were no more deliveries for three straight quarters, before a big jump in sales in the three months to June (see Fig.1)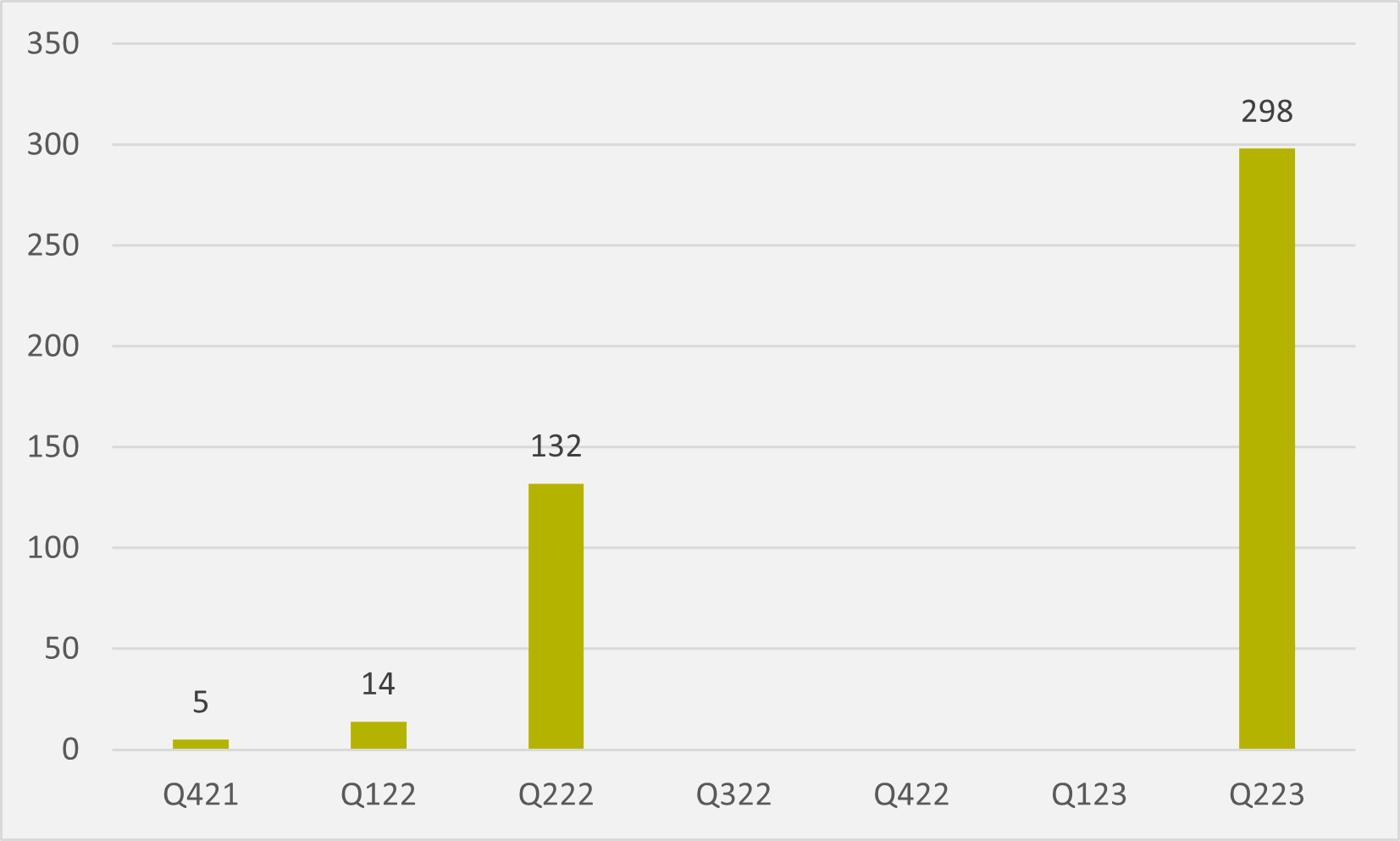 As well as delivery vans, Brightdrop sells Brightdrop Trace, storage containers used to get goods from vehicles to the doorstep, and Brightdrop Core, a software solution that allows customers to manage their fleet of Brightdrop vehicles.
Brightdrop's vehicles are built on GM's Ultium EV platform batteries and have a range of as much as 250 miles, according to GM estimates. They have been manufactured at a plant in Ontario, Canada since December 2022 when it completed the retooling of its Cami assembly plant.