Charging and Grid
Ultra-rapid EV chargers face challenging utilisation economics
Study suggests many fast-charging sites will not make money for a long time
Ultra-rapid EV chargers are delivering a small fraction of their potential energy to motorists in the UK as most vehicles are unable to accept higher charge rates.
The fastest charge points, capable of providing 100kW or more, delivered just 4.4pc of their potential energy in Q4 2022, albeit up from 3.3pc in the same period in 2021 (see Fig.1), according to a study from UK charging mapping firm Zapmap and financial facilitator the Green Finance Institute. That compares with 10.6pc for 25-99kW rapid chargers, up from 10.4pc a year earlier, and 9.2pc for 7-22kW fast chargers, up from 7.6pc.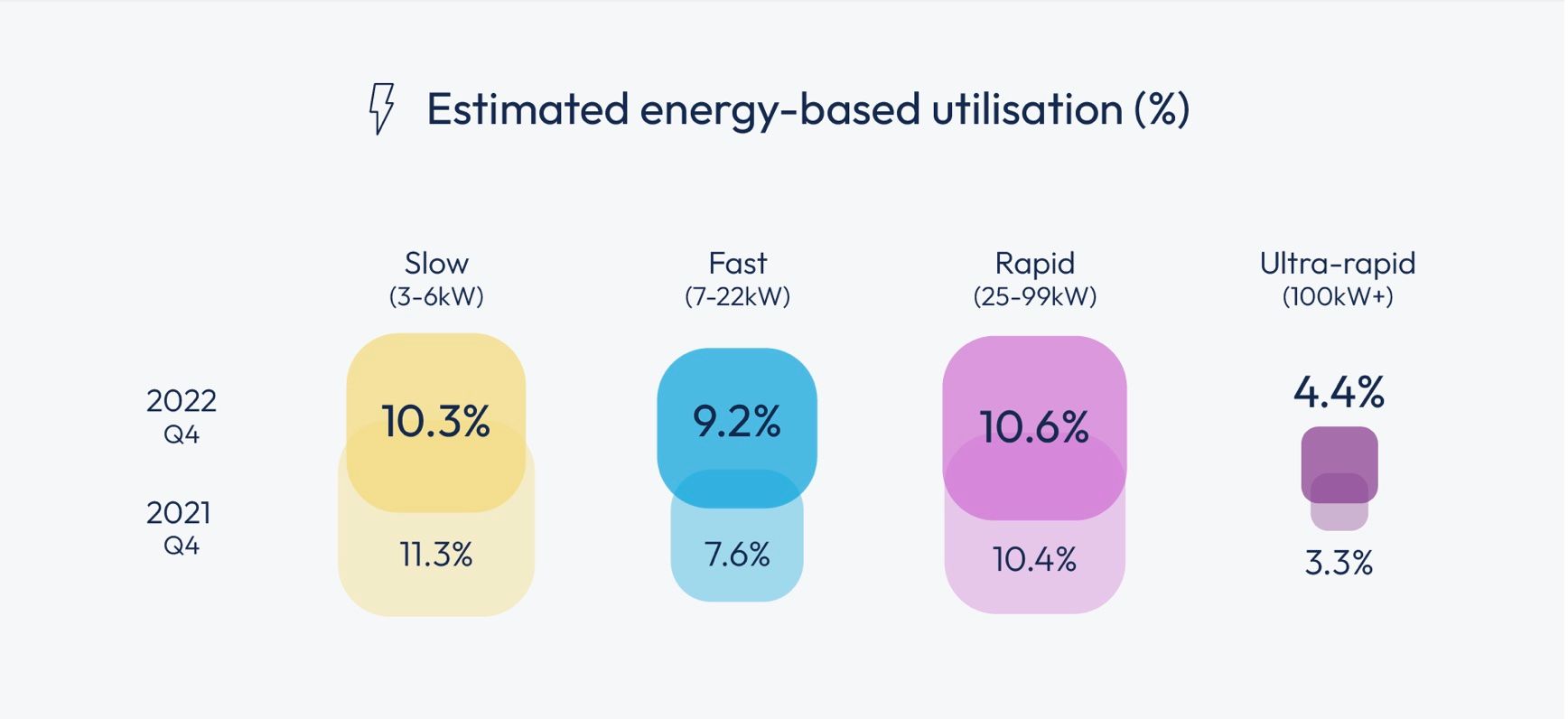 The data on energy utilisation contrasts with that on time-based utilisation, where demand to plug into ultra-rapid chargers growing significantly faster than new capacity installations – ultra-rapid chargers had a vehicle on-stand 16.1pc of the time in Q4 2022, compared with 12.1pc a year earlier (see Fig.2). That puts them above slower options on the metric.,
There is a wide gap between time-based and energy-based utilisation of ultra-rapid chargers because many existing EVs cannot accept a charge at a rate above 50kW, although this is changing as most new models can take more than 100kW. However, some ultra-rapid chargers, such as Tesla superchargers, can deliver 350kW of charge, something that only high-end Teslas, the Porsche Taycan and a few others can accept.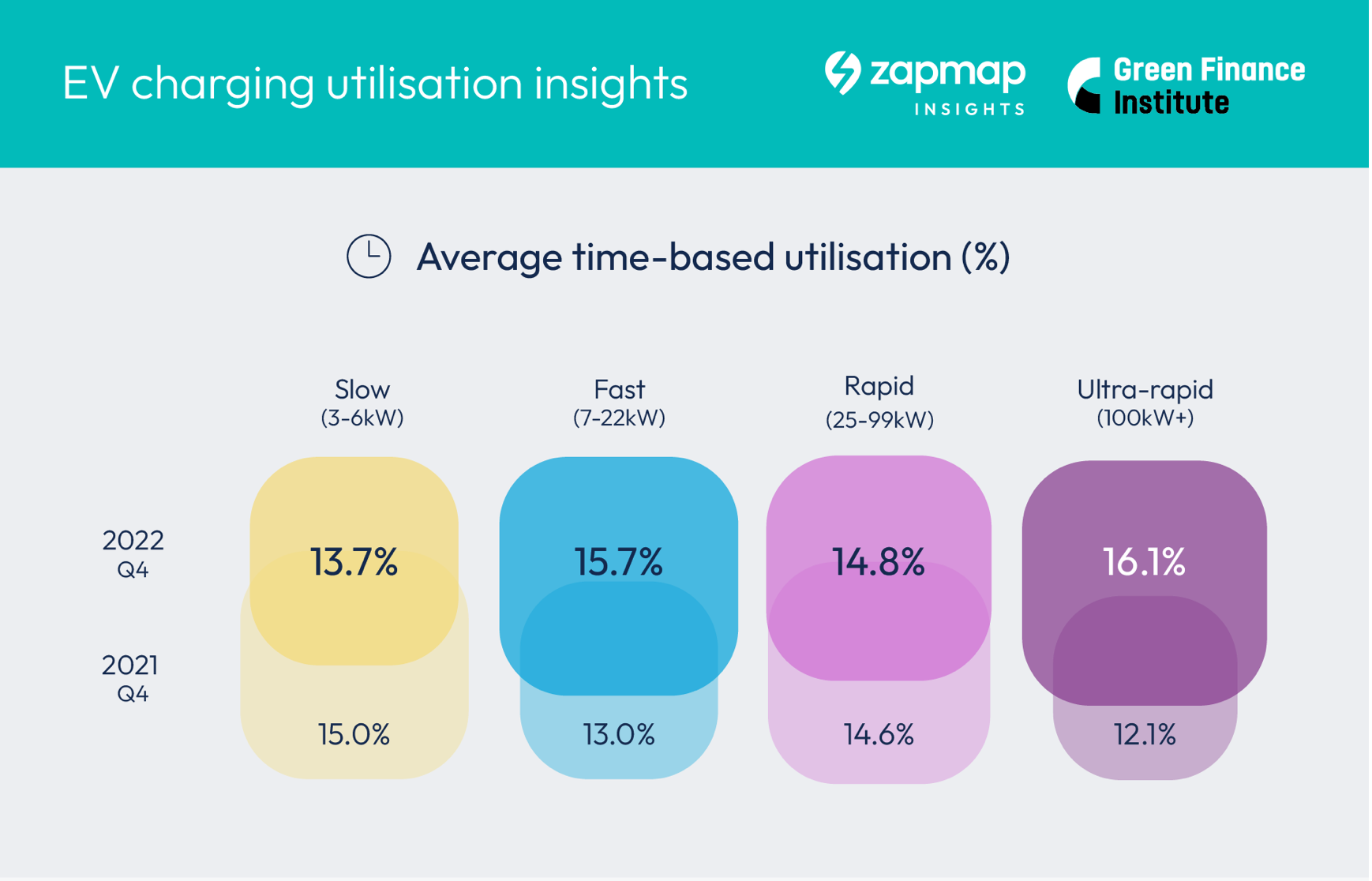 The numbers underscore the challenge of attracting the necessary investment for infrastructure that needs building now but may not begin to generate cash for many years to come.
"In order to ensure all drivers within the UK are able to switch to an EV eventually, there will be some areas where charge points have to be installed despite not being commercially viable for some time," the Green Finance Institute writes in the study. "Where such areas are tendered by local authorities to serve their communities, charge point operators must not be left to cherry pick the expected highest-utilised sites."
How many is enough?
Concerns have been raised that the UK is not installing enough EV chargers to support the 100pc of new vehicle sales that must be electric by 2030. That figure was 16.6pc in 2022.
The UK government said in its March 2022 policy paper Taking charge: the electric vehicle infrastructure strategy that there will be a minimum of 300,000 public EV chargers by 2030 and more than 6,000 ultra-rapid chargers along strategic roads by 2035. It also pledged that every motorway service area will have at least six rapid chargers by the end of 2023, with some having more than 12.
There were 43,626 public EV charging points in the UK across 25,413 locations at the end of May, a year-on-year increase of 38pc, according to Zapmap. Of those, 8,484 were ultra-rapid, of which 5pc, or slightly more than 400, could be found at motorways services.