Vehicle Sales
Tesla sales top last year after three quarters
The US EV pure play is already ahead of 2022

Sales of Teslas, almost all of them Model 3 or Y, totalled just over 450,000 in Q3. And this means cumulative sales for the first three quarters of the year of 1,324,074, more than the 1,313,851 the Elon Muck-led firm sold in 2022 as a whole (see main image).
Production is also almost on a par with last year after just 75pc of 2023. Slightly more than 1.35mn Teslas have rolled off the production line, compared to c.1.37mn in 2022.
Q3 output was the lowest since the same quarter last year (see Fig.1). But Tesla attributes this to planned downtimes for factory upgrades.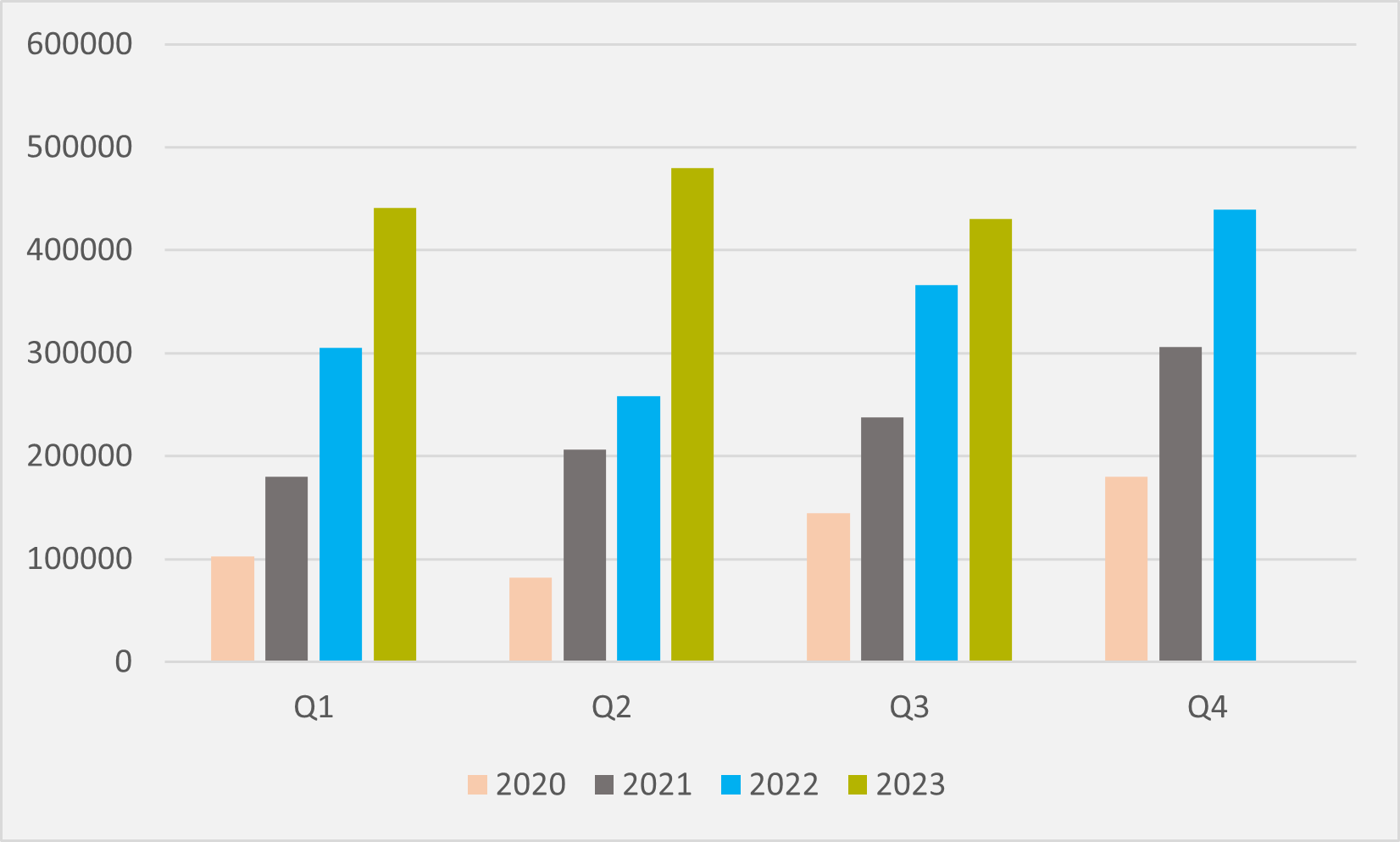 Its year-on-year production increase of 17.6pc is the lowest since Q2'20 and the depths of the Covid pandemic of last year. And it is the first quarter in five where quarter-on-quarter production has dropped back.
The lower production did, though, allow Tesla to sell more cars than it produced, for the first time since Q2'22. But implied Model 3 and Y inventory — despite declining by over 2,000 vehicles — remains relatively high at almost 86,000, or over 20pc of quarterly production (see Fig.2).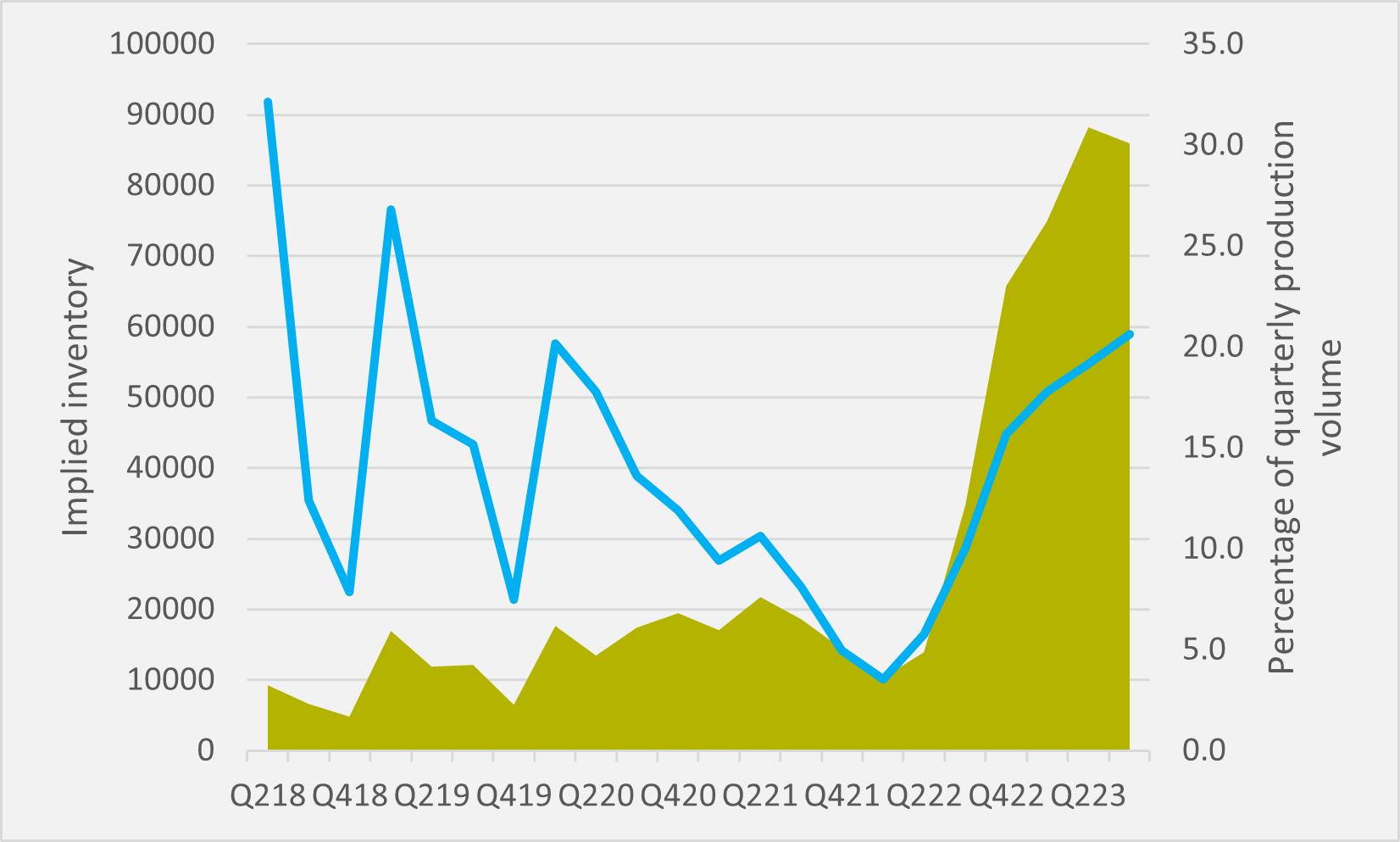 Tesla continues to forecast sales for 2023 as whole of 1.8mn, which would equate to year-on-year sales rising by 37pc. And Q4 should also see Tesla hit a significant production milestone, as it needs only to build a further 120,000 units to take combined Model 3 and Y output above the 5mn mark (see Fig.3).