Vehicle Sales
Mercedes BEV growth stutters
Increasing quarter-on-quarter sales trend grinds almost to a halt

German OEM Mercedes-Benz continued to sell more BEVs quarter-on-quarter in Q3'23 compared to Q2-23. But only just.
The firm recorded a fifth consecutive quarter of quarterly new sales growth, and a 10th of 11 since the start of 2021 — with a drop in sales in Q222 the only blip on the upward trajectory. But the German heavyweight shifted only 400 BEVs more in Q3 than in Q2, a significant slowdown in the rate of increase (see main image).
Mercedes still sold a record 61,6000 BEVs in the quarter. But quarter-on-quarter growth was trimmed to just 0.7pc, compared to an average of over 28pc across thew four preceding quarters. Year-on-year, growth remained a healthy 66pc, but this was the lowest annual increase in the quarter since at least the start of 2022, during which period year-on-year sales have increased by an average of over 130pc (see Fig.1).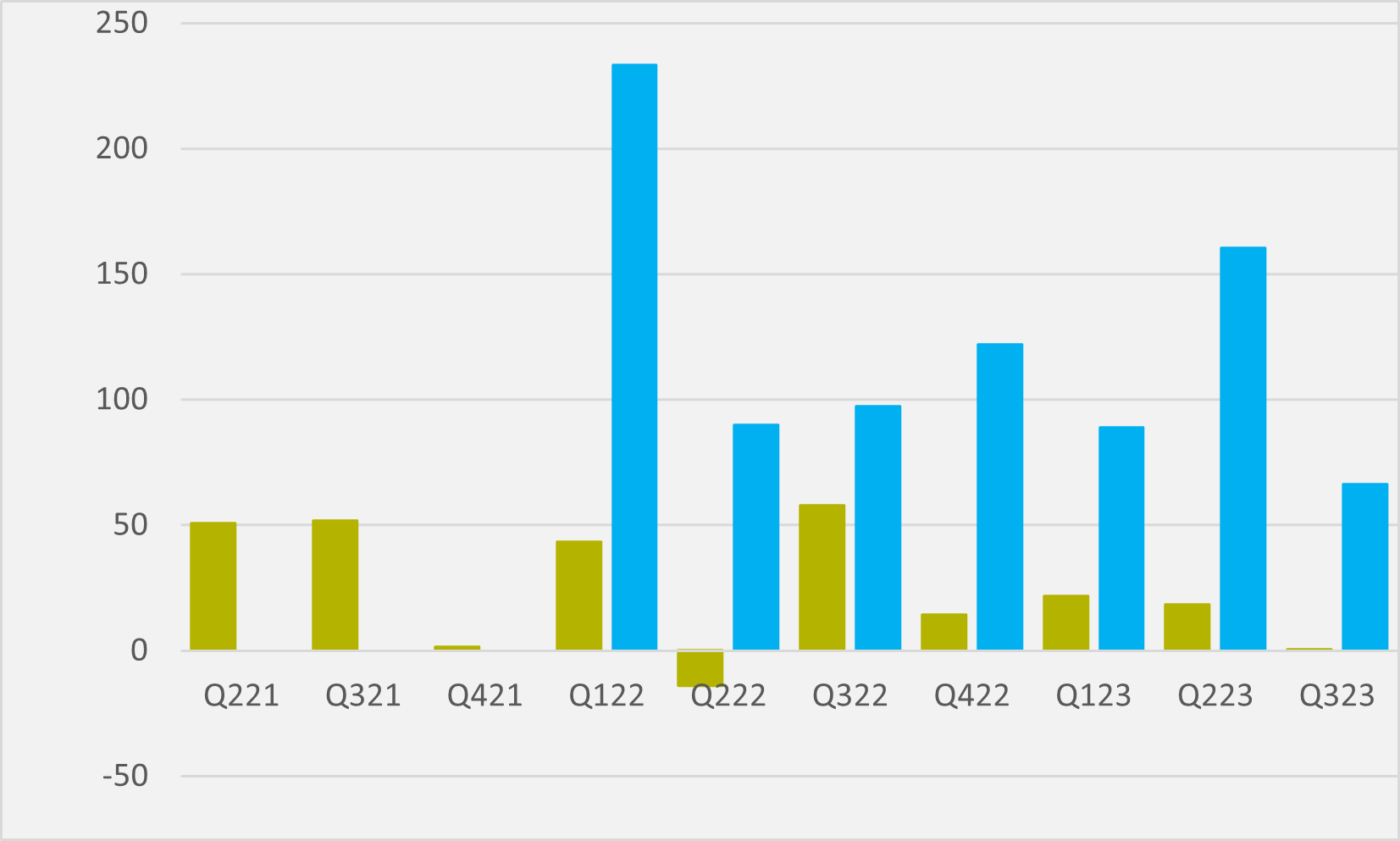 BEV sales for the years a whole still did enough to move ahead of those seen across 2022 as a whole with a quarter of 2023 still to go (see Fig.3). But Mercedes did flag some factors that may be playing into a slowing growth rate.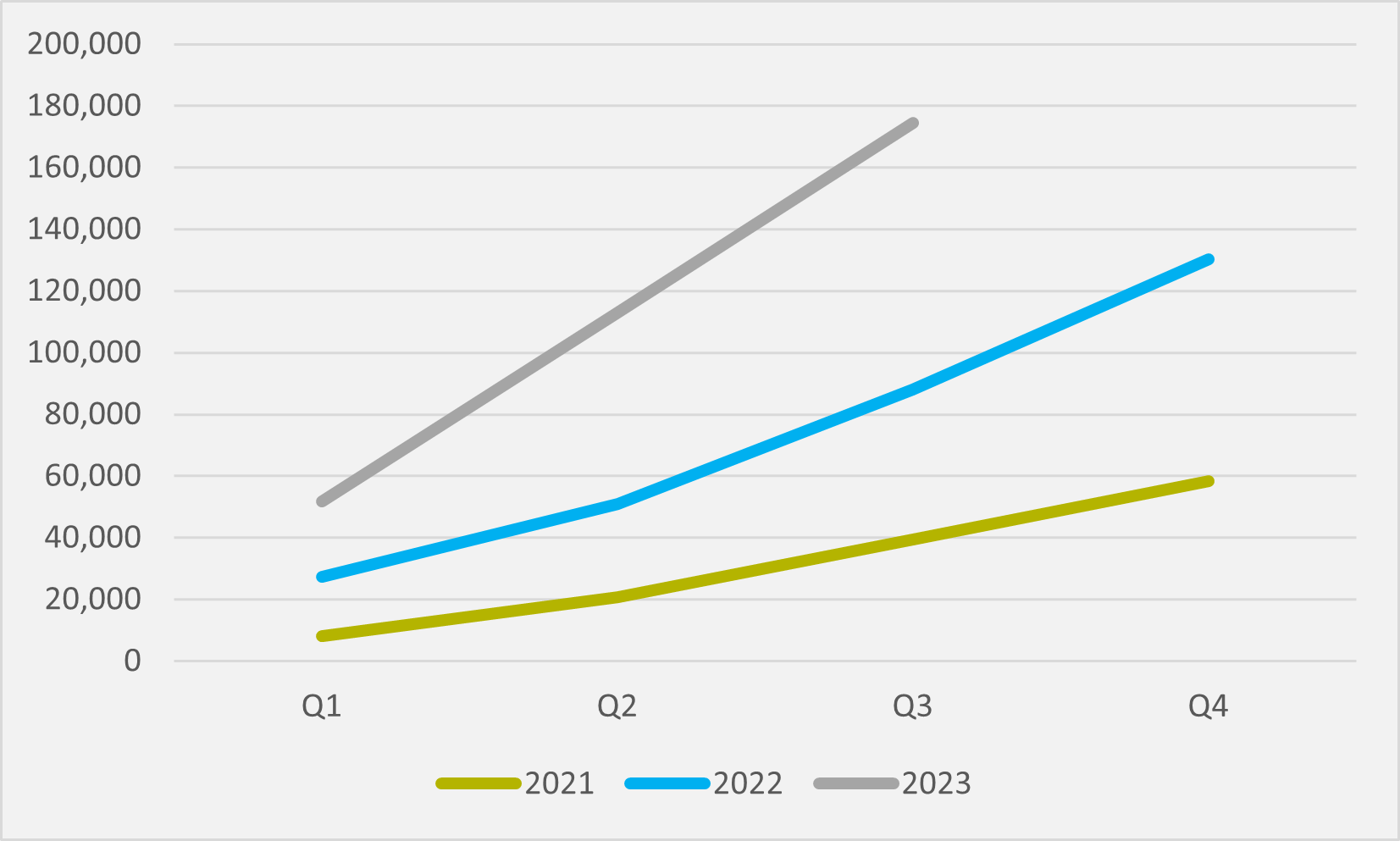 Its EQA and EQB models each roughly doubled sales compared to Q3'22, but Mercedes notes that both are approaching "their mid-lifecycle upgrades". That said, the latter remains popular in its home German market. BEV sales in Germany doubled year-on-year to 11,200 units in Q3, driven by a 258pc jump in EQA sales compared to Q3 last year.
The EQS and EQS SUV models have sold 26,300 units year-to-date. But this is only 53pc up on last year, compared to overall year-on-year BEV sales increase over the first three quarters of 98pc, so that is a lagging metric. Mercedes did, though, note the popularity of the two vehicles in the South Korean market.
Sales of the electric Smart reached 3,900 units in Q3, up by 107pc. And Mercedes is able to boast that the BEV share of its third quarter sales in the entry segment reached 23pc.
Mercedes' BEV sales in the US more than doubled in Q3 to 10,000 units, up by 137pc year-on-year, reaching 33,800 units year-to-date (+315pc). It sees the main driver as sales of the EQE and EQS SUVs, which accounted for almost half of BEV sales to the end of September.