Vehicle Sales
Cupra Born tops 2022 sales
The Spanish marque's BEV offering has already beaten last year's volumes

The Cupra Born, the C-segment BEV hatchback from the performance brand of Volkswagen's Spanish subsidiary Seat, has already sold more units than last year, with a quarter of sales still remaining in 2023.
The car has seen 32,300 sales over the first three quarters, up by 84pc from the same period last year, and representing 19pc of total Cupra sales so far this year. The Q1-3 figure also takes Born sales above the 31,400 sold over 2022 as a whole (see Fig.1).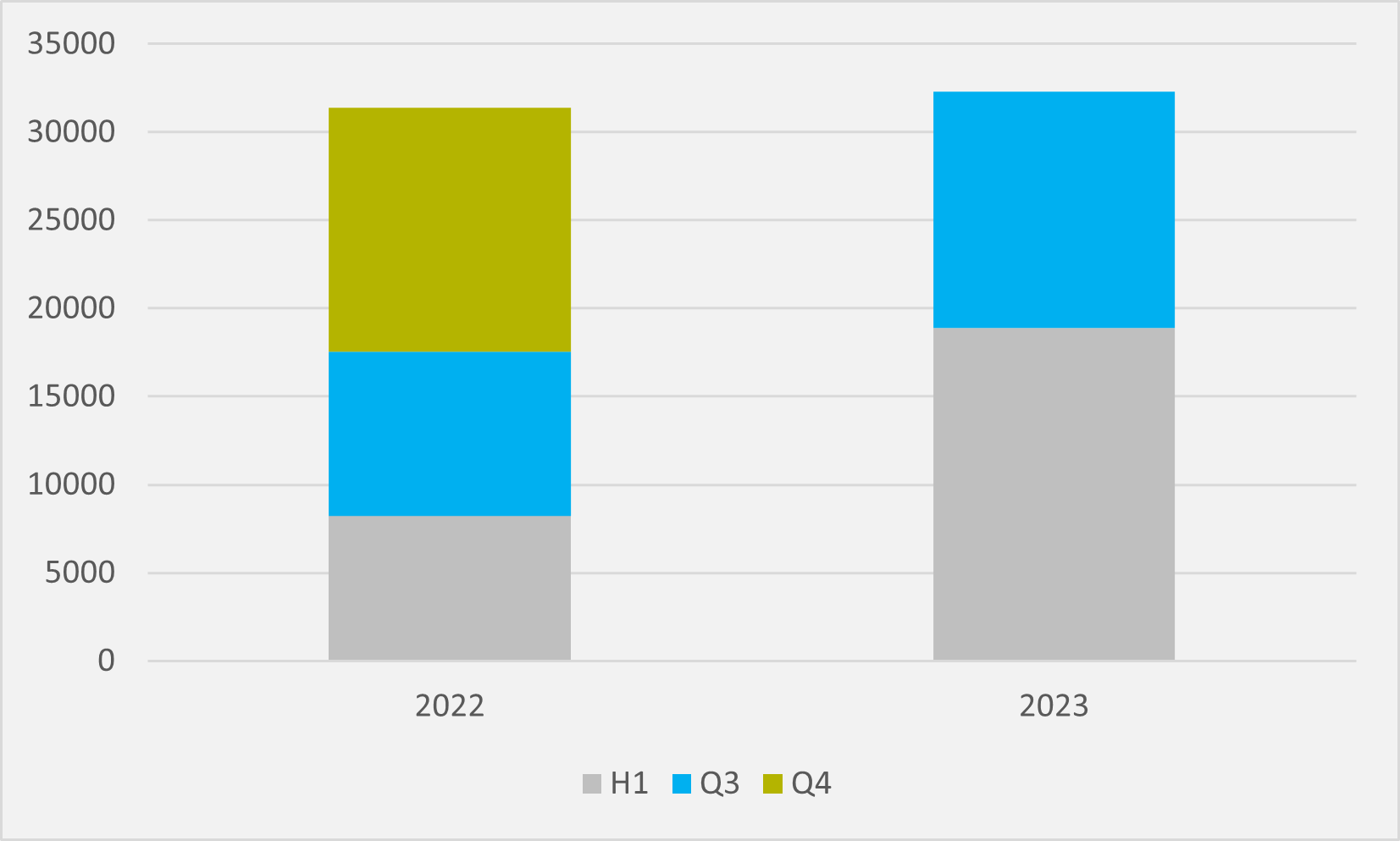 Things could get even better if last year's sales patterns are repeated. Albeit bearing in mind that 2022 was the first full year of Born sales, it is noteworthy how much stronger Q4 sales were than earlier quarters.
Cupra shifted almost 14,000 units in the year's traditionally strong final quarter, 44pc of all 2022 sales (see Fig.2). If the Born can once again take advantage of an end-of-year sales rush, its 2023 total sales could end up looking even healthier.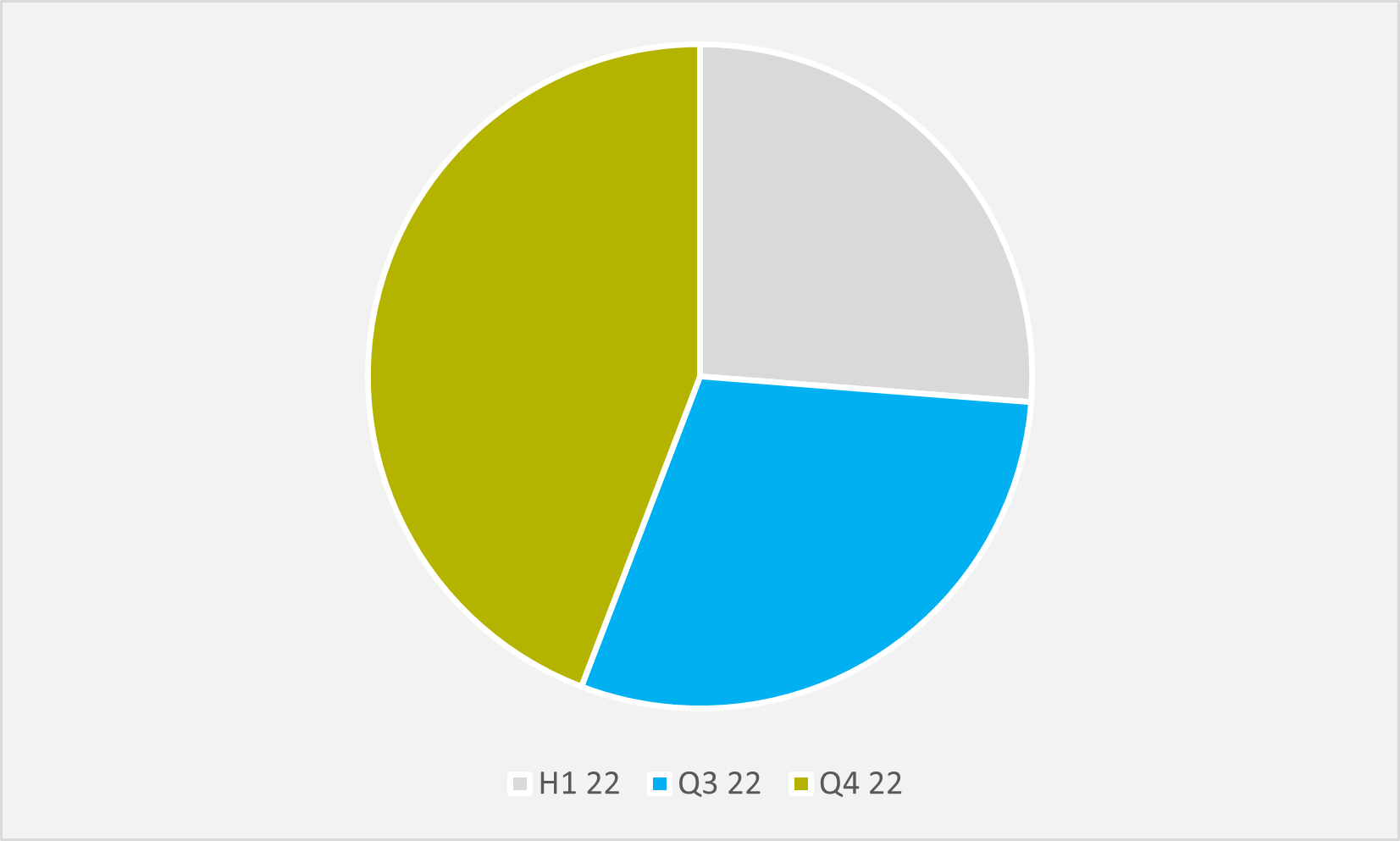 Wider plan
In April, Cupra unveiled its first e-SUV, the Tavascan, which will join the Born next year. And the the B-segment Cupra Raval will be a third BEV in its line-up from 2025.
In February, Seat took a strategic decision to implement a €3bn ($3.2bn) EV investment plan and prioritise Cupra sales.
"We are at the start of a crucial year in Seat's history. We know the future is electric and we have a clear vision and motivated team determined to make this transition," said Seat CEO Wayne Griffiths at that point.
As part of the plan, Seat will assume leadership of the small BEV cluster for the wider Volkswagen Group. The firm's Martorell headquarters will not just make the Raval, but become one of the group's production hubs for small BEVs.