Vehicle Sales
China makes UK impact, but not with EV
MG sees two ICE models break the UK top ten

The British heritage MG brand now owned by China's Saic saw two of its cars gatecrash the UK's 10 best sellers in September, according to the latest data from trade association the Society of Motor Manufacturers and Traders (SMMT). But any assumption that this is another chapter in the narrative of cheap Chinese EV imports flooding Europe would be erroneous.
MG sells four BEV models in the UK, and one PHEV. But it also sells three ICE options, and it is two of these — the MG ZS and MG HS — that are among September's top sellers.
The firm sold just over 12,6000 vehicles in the UK in September for a 4.6pc share of the market. The fifth-ranking ZS sold over 4,500 and the tenth-ranking HS slightly more than 4,000. That means just than 4,000 were shared between MG's six other options (see Fig.1).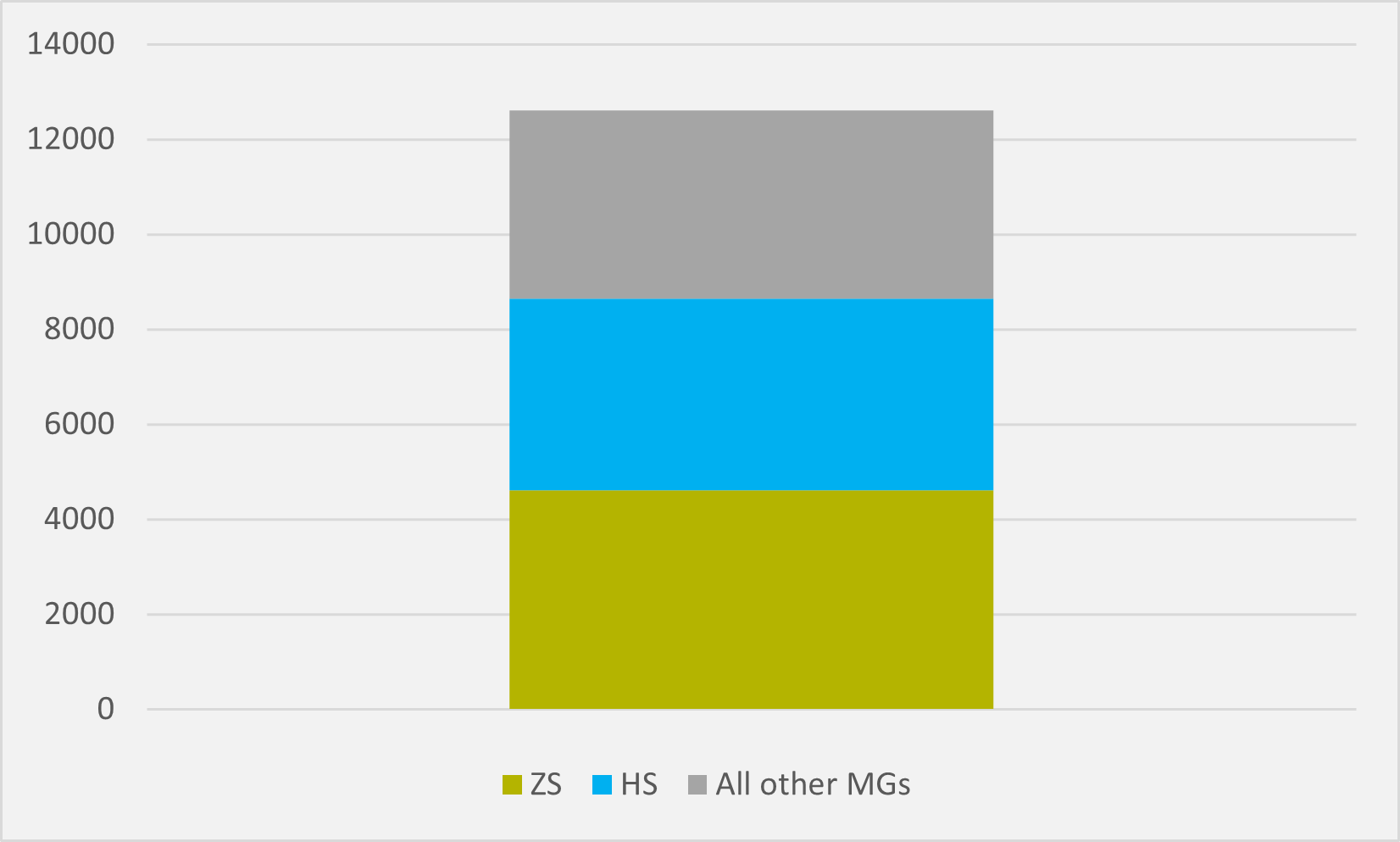 Chinese BEV-only brands continue to make little progress. BYD has sold just 445 cars in the UK in the first nine months of the year, albeit 232 of them were in September so its volumes are growing from a low base.
And it is a similar story for fellow China BEV maker GWM Ora. It has sold just 668 cars TYD, of which 209 were in September.
That said, Tesla's UK BEVs are made in China and the US EV pure play remains by far the country's largest seller of BEVs. Its Model Y is the fourth best-selling vehicles of 2023 thus far (see Fig.2), although both it and its Model 3 stablemate dropped out of September's top 10 after having placed second and sixth respectively in August.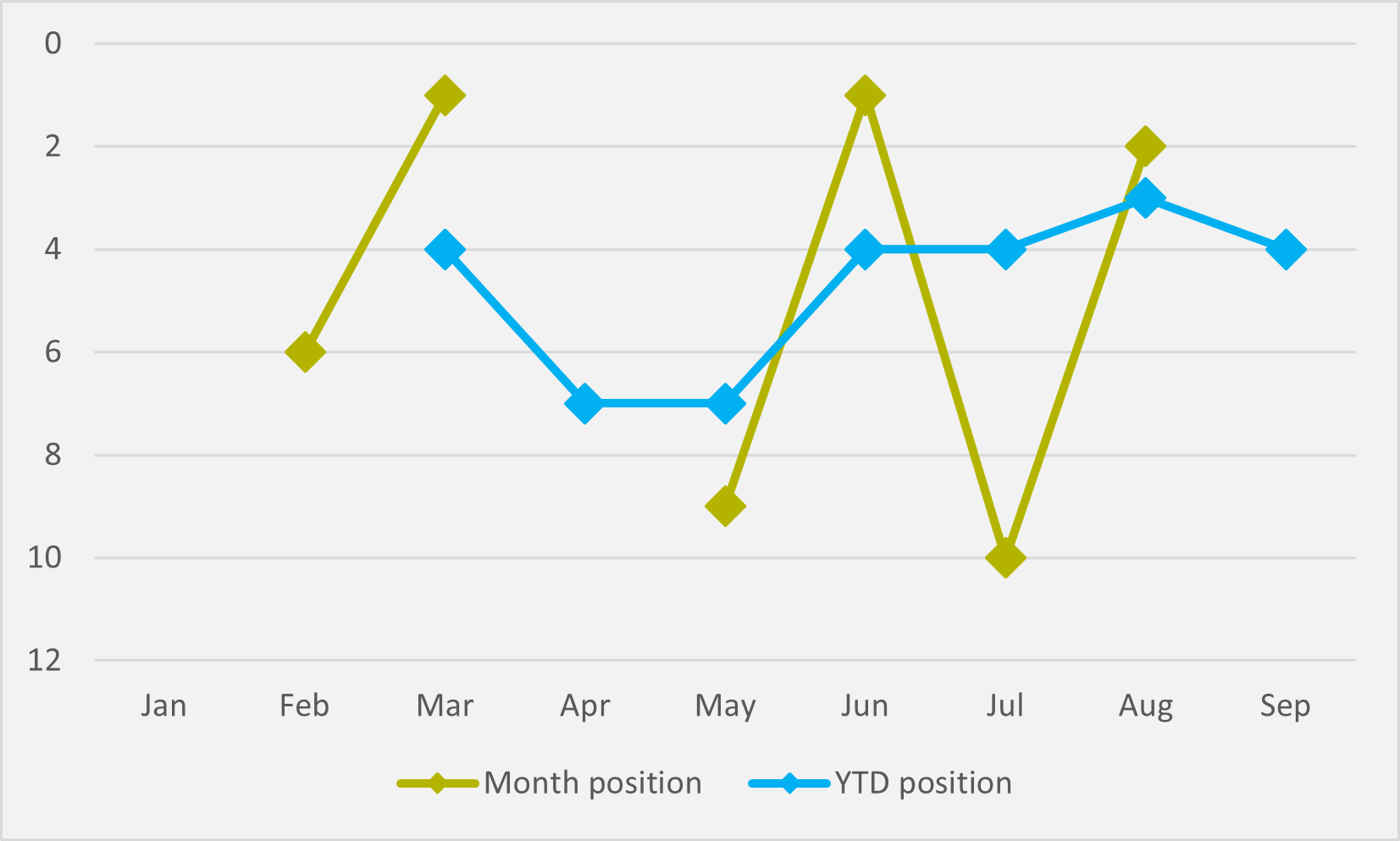 Tesla has sold 39,729 BEVs in UK thus far in 2023, for a 2.74pc market share. That is not significant penetration progress over the same period last year, by when it had sold 32,218 units for a 2.67pc slice of a smaller new sales pie.
Polestar, the other brand selling solely Chinese-made BEVs, remains significantly smaller, but is eking out higher market share growth. It has sold 10,118 BEVs for a 0.7pc share of the UK new passenger sales mix, compared to just 3,925 for a 0.32pc share in the first nine months of last year.
Overall, BEVs took 16.6pc share of the UK new sales market in September, roughly in line with a 16.4pc slice of the YTD pie. But there is nuance in the overall figure — BEV fleet sales were up by over 50pc year-on-year and sales to private buyers fell by 14.3pc.
"With tougher EV targets for manufacturers coming into force next year, we need to accelerate the transition, encouraging all motorists to make the switch," says SMMT CEO Mike Hawes. "This means adding carrots to the stick — creating private purchase incentives aligned with business benefits, equalising on-street charging VAT with off-street domestic rates and mandating charge point rollout in line with how electric vehicle sales are now to be dictated."
For the first nine months of the year, ICE cars have enjoyed a 45pc market share, the vast majority of those sales gasoline (see Fig.3). HEVs, including mild hybrids, have taken another 31.8pc.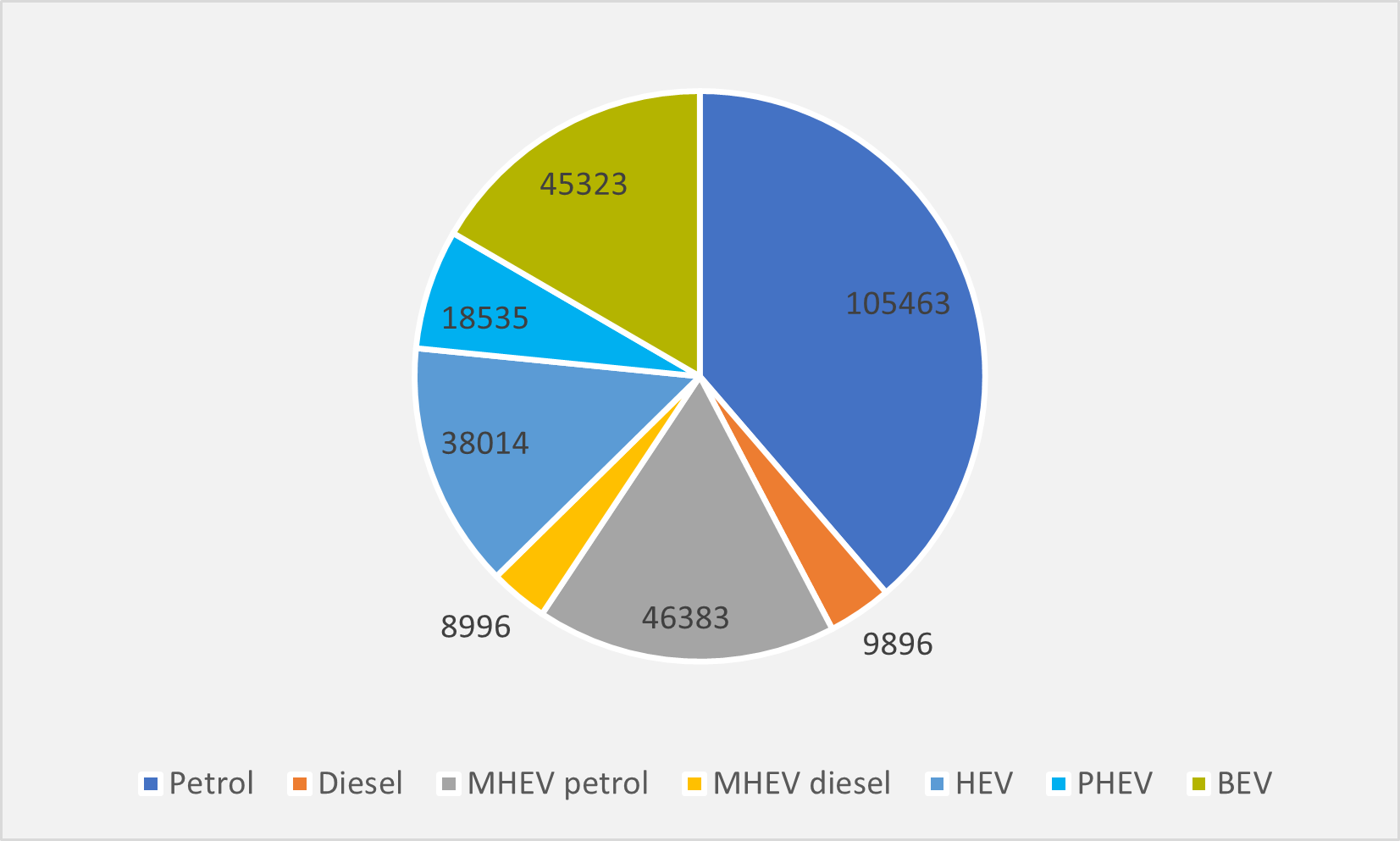 That leaves PHEVs with 6.8pc and BEVs taking their aforementioned 16.4pc slice.