Battery and Components
ICL makes start on first US LFP materials project
Higher quality LFP batteries are making them suitable for a growing range of electric vehicles

Israeli minerals group ICL has begun work on the first large-scale lithium-iron-phosphate (LFP) battery materials manufacturing facility in the US, as demand for the less costly energy store continues to grow outside of China.
ICL is partnering with Taiwan-based battery material manufacturer Aleees to establish an LFP supply chain for US customers. Currently, US OEM Tesla is by far the biggest LFP customer in the country. The firm uses LFP batteries, which are cheaper but less energy dense than those based on nickel-manganese-cobalt (NMC) chemistry, in the Tesla Model 3 and Model Y Standard models.
China dominates both the manufacture of, and demand for, the LFP battery market, with 95pc of the LFP batteries for electric light duty vehicles going into vehicles produced in China last year, according to the International Energy Administration (IEA).
However, the Biden administration's Inflation Reduction Act (IRA) has incentivised the building of clean energy infrastructure in the US by offering subsidies to buyers of electric vehicles that meet thresholds for domestically produced materials.
ICL's 140,000ft² facility, located on the firm's existing Carondelet campus in St Louis, MO, is expected to produce 30,000mt of LFP a year once it is operational in 2025. The $400mn plant received a $197mn grant from the US Department of Energy.
Chinese dominance
Only about 3pc of electric vehicles with LFP batteries were manufactured in the US in 2022, IEA data shows. While Tesla increased its use of LFP batteries to 30pc of vehicles in 2022, from 20pc a year earlier, about 85pc of them were manufactured in China, with the remainder made in the US with cells imported from China.
In February, US OEM Ford announced an agreement to build an LFP battery gigafactory in Michigan using technology from Chinese battery giant Catl.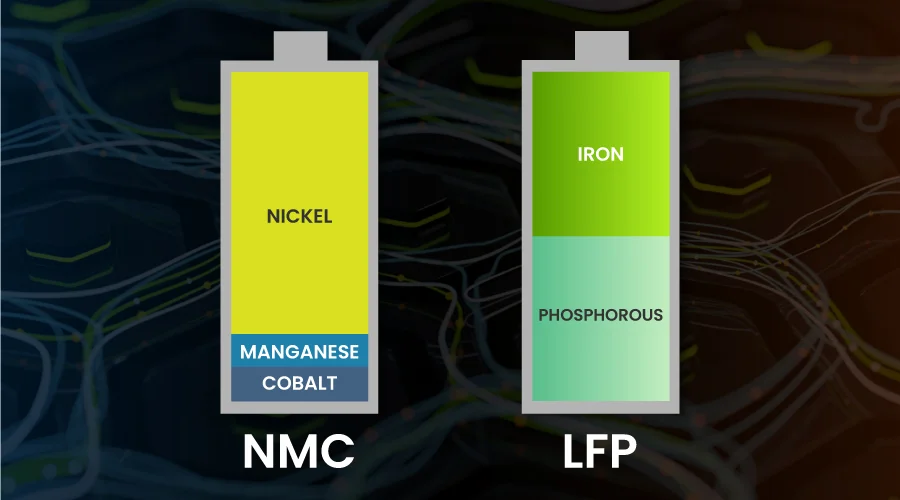 Globally, demand for LFP batteries has been soaring. In the second half of 2022, deployment of LFP cells jumped by 129pc in kWh terms from a year earlier, according to intelligence firm Adamas Research. At 91.6 GWh, LFP cells accounted for 31pc of total EV batteries to hit the roads during H2 2022, with almost all the rest made up of various NMC chemistries.
Growing share
Other non-Chinese OEMs beyond Tesla have also begun to embrace LFP. German truckmaker Daimler plans to begin using the batteries in its lower-segment vehicles from 2024, while Volkswagen LFP supplier Gotion said in May that it will begin providing the German OEM with batteries outside China in the future.
Analysts at bank UBS said last year they expect LFP to make up 40pc of the global battery market by 2030 as improvements support longer driving range and prices are not affected by volatile nickel and cobalt prices. However, NCM batteries will continue to dominate for customers for whom range is the priority, they predict.
LFP market share in China will remain at about 50pc through the end of the decade, but outside China it will climb to about 20pc from close to zero today, they forecast.