Vehicle Sales
Ford fails to overhaul GM in Q2 US EV sales
It remains advantage Detroit in the battle of the Michigan OEM heavyweights, but only just
Dearborn-headquartered Ford closed the gap on peer GM in US Q2 EV sales to c.800 in the second quarter, compared to around 9,800 in Q1. But it still marked a second consecutive quarter where it lagged its rival 20 minutes-drive east after six previous quarters where it was advantage Ford (see Fig.1).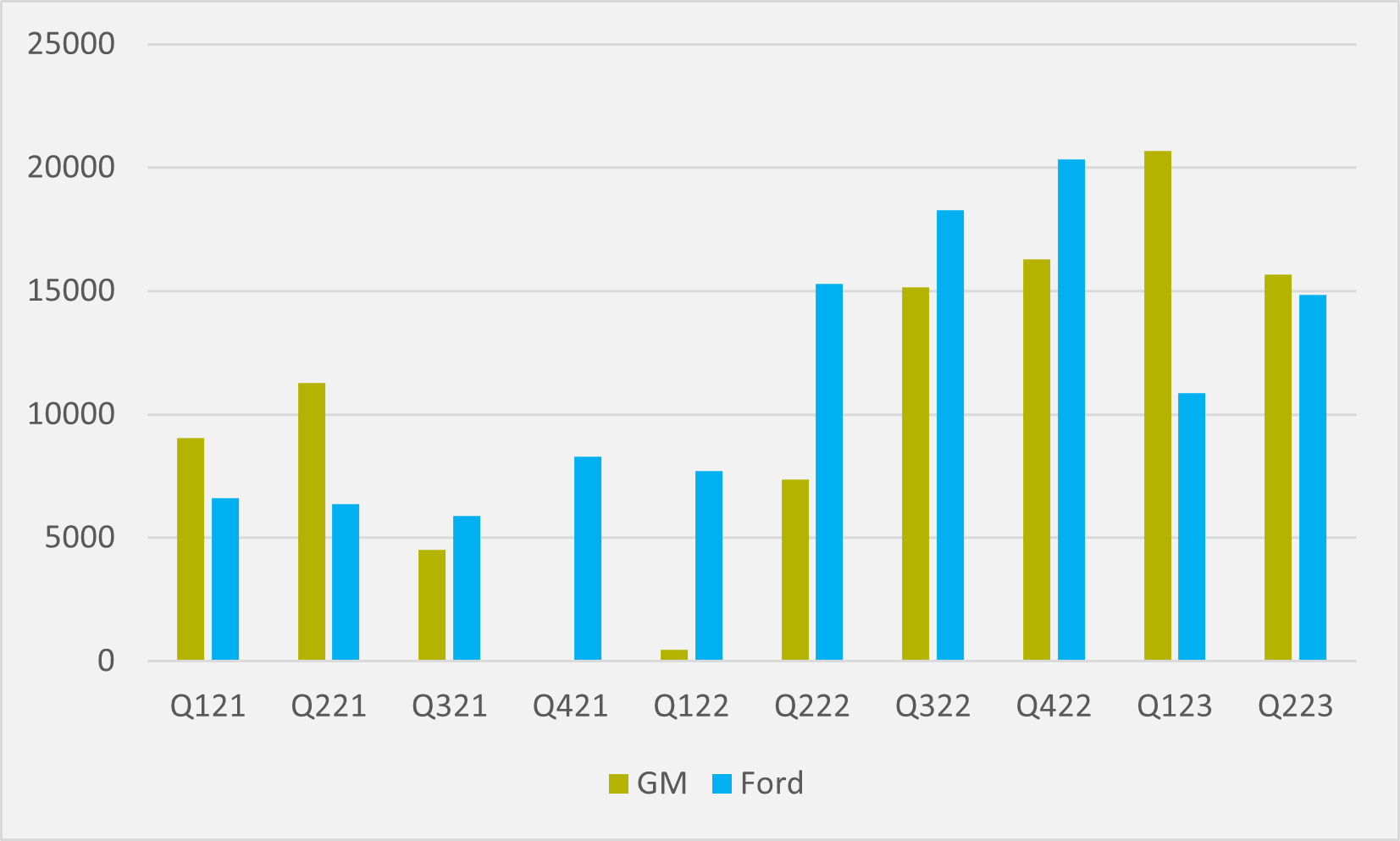 It is actually quite difficult to say which of the two US legacy OEM heavyweights has the momentum in US EV sales, as both of their recent leads have been established owing to glitches in the other's production. GM was comfortably ahead of Ford until the middle of 2021, when a recall issue due to concerns over battery fires saw it halt sales of its best-selling Chevrolet Bolt EV/EUV, allowing Ford to surge past.
Then in Q1 this year, Ford paused production of both its Mustang Mach-E and F-150 Lightning pickup, just as GM enjoyed its best-ever quarter of US EV sales, reversing that trend. What is notable is that their best quarters, Q422 for Ford and the aforementioned Q123 for GM are remarkably similar at just over the 20,000 vehicles mark — with only 331 sales more for Ford.
It could be argued, though, that Ford looks better placed on product mix and structure. If we take its 20,000+ best quarter, admittedly more than 11,000 of those deliveries were the Mustang Mach-E. But these were supplemented by almost 7,000 F-150 Lightnings and just over 2,000 E-Transit vans (see Fig.2).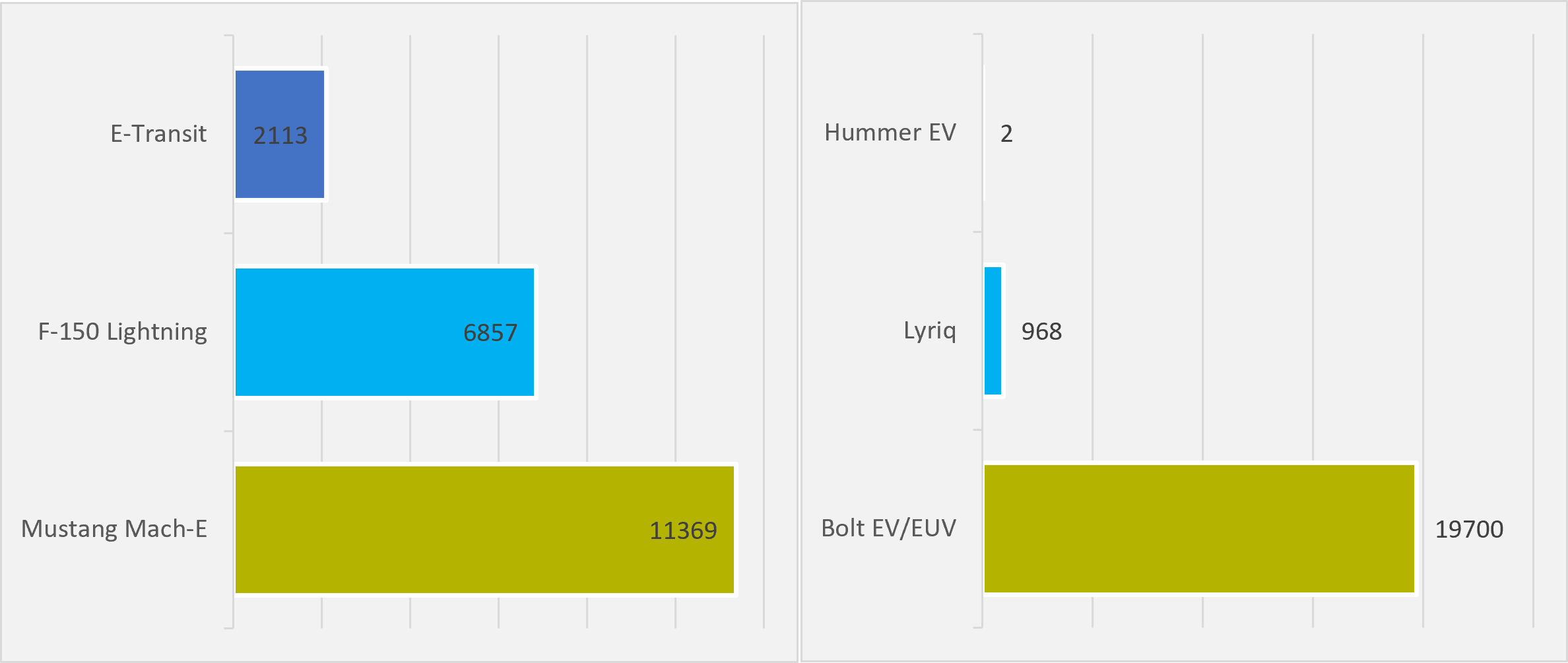 In contrast, GM's best quarter was composed of 19,700 Bolts, less than a thousand Cadillac Lyriqs and just two Hummer EVs. And its current plan is to retire the Bolt marque that makes up the vast majority of its current US EV sales.
Ford, as a monolithic brand, has also taken the decision to split out all of its e-mobility activities into a single, self-styled start-up Ford Model e, with a distinct legacy business unit, Ford Blue. GM will continue to pursue electrification strategies that differ by its myriad brands, with Cadillac, for example, planning to be all-electric by 2030.